Pullman Morris and Sword is a Morris Dancing group located in the Pullman neighborhood on the south side of Chicago. We continue the century old tradition of Morris in Chicago.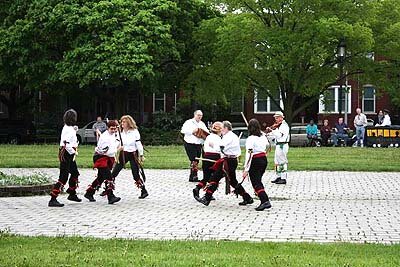 May 1st, 2010, Arcade Park
We are proud to be a part of the historic Pullman neighborhood and to be a part of the cultural landscape of Chicago.